How Vendors Will Handle Quotations Requests? #
Vendor will receive the quotes on their dashboard. They can see the quotes in Vendor Dashboard–> Request Quote. Click on the View button to see the quote details.
Vendors will be able to see what the customers have quoted. Either they can approve the quote or they can give a counteroffer and click on the Update Quote button.
So, when the vendors give a counter offer they need to click on the Update Quote button.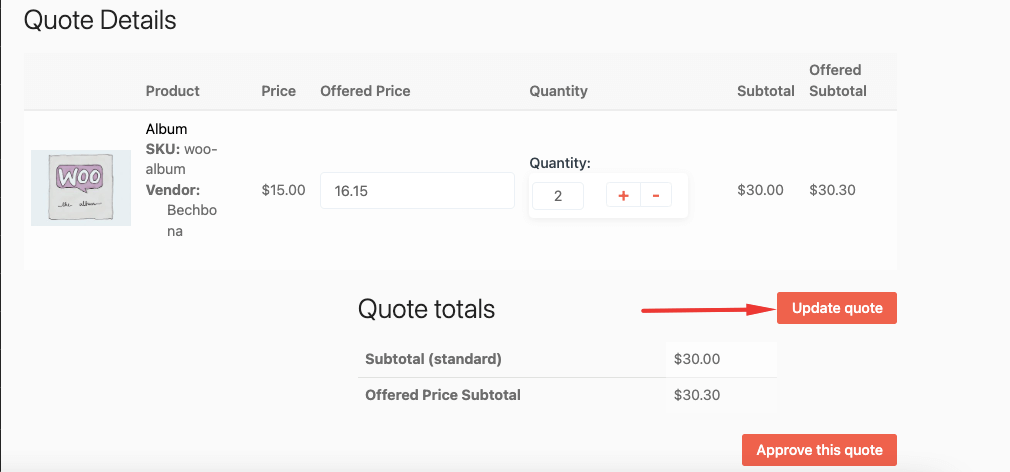 Then the customers will receive an email about the updated quote and also they can view the new quotes in their account.
Now, customers can also send a new quote. To do that, they just need to update the offered price or quantity or both and hit the Update Quote button.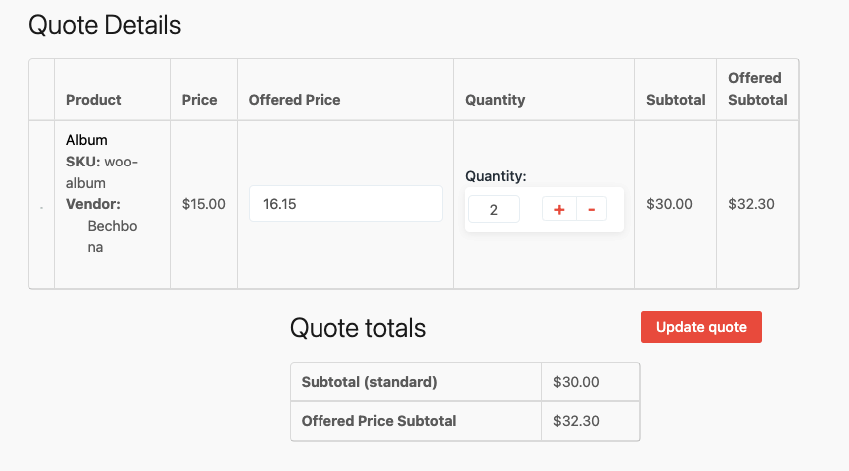 Vendors will also receive an email of the new quotes from the customer and they can also see the quotes on their dashboard. If they are satisfied, then they have to click the Approve This Quote button.
After approval, vendors can turn the quote to order by clicking the Convert to Order button.
Then, customers can also convert the quote to order after the vendor's approval. They will get an email if the quote is approved.
Vendors can view the order details in the dashboard,
And in the Request Quote section in the dashboard vendors will see that the status of the quotes has changed to converted after it has been converted to order.
The status Approve will appear until the customer has converted the quote to order.
How to Complete Payments for the Quotations #
After the quote has been converted, customers can see the order details by clicking on the View Order button,
Here are the order details. As you can see the Quote number has been turned into the Order number. The quote number was 5 but order number is 500.
To pay for the quote, customers need to go to the order section from Their (My) Account and click on the Pay button.
They will be taken to the checkout page. There they need to use any payment method to pay for the order.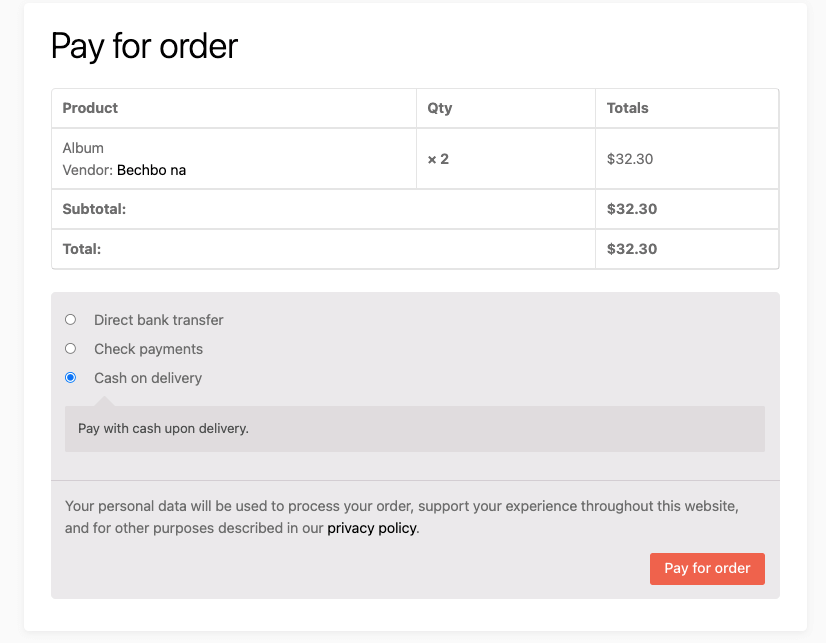 This is how customers can pay for the quotations.